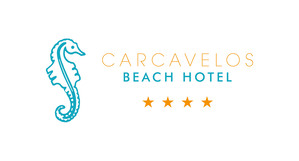 Restaurants
The best flavours of Carcavelos Beach Hotel
Indulge in a tasty Portuguese meal at our popular restaurant with exceptional ocean views at Carcavelos Beach Hotel, in Carcavelos, Portugal. We provide an outstanding breakfast buffet and delicious lunch and dinner for you to cherish with family and friends.
Rua do Gurué nr 16, 2775-581 Carcavelos, Portugal
Rosa dos Ventos
An exceptional restaurant with stunning panoramic views over the breathtaking Atlantic Coast of Lisbon, offering you the finest of Portuguese cuisine, accompanied by the world-famous and renowned wine do Bussaco.
Bar "Belavista"
Also a popular place for social events and fine banquets, with a capacity up to 200 persons. "Belavista"Bar: At the 8th floor, and adjacent to the "Rosa dos Ventos" Restaurant, a distinctive meeting place for a cocktails or digestifs with astonishing views over the Cascais Bay and the Sintra Hills .
Lobby Bar
Ideal "Rendez-vous" spot for a distinctive and rare Carcavelos wine, an old Port or a fine Madeira.
Pool Bar
Casual atmosphere for light meals and drinks by the refreshing pool.