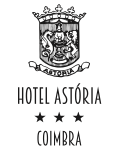 Welcome to Astória Hotel
Hotel in Coimbra
The Astória is an Art Nouveau-Art Déco masterpiece with the romance and grace of a different century, and has been one of Coimbra´s main architectural gems for almost a century. If you just want a comfortable hotel in Coimbra, with an excellent central location - adjacent to the downtown shopping district and close to the famous university and all the historic monuments - and with great river views, the Astória is an excellent choice.

If, in addition, you like architecture, this hotel is a dream come true : it was built in the 1920's and although it has some modern comfort, the style, interior and exterior, was kept intact. The furniture, decoration, even the elevator, are gloriously original. Entering the hotel is entering a bygone era: a fascinating experience .The marble lobby is amazing and so is the grand paneled restaurant and the charming living room left from the front desk and the elevator.
Everything is so original that you have the feeling that you have the feeling that you arrived in a scene from the Great Gatsby and that is awesome! So, if you like Art Déco style you will love the furniture even if the bed might be creaky or the tiles old. You will forget these small details when you have the beautiful view of the Mondego from the small balcony or when you eat breakfast at the glorious époque restaurant.

The Astória has been family-run for three generations, providing an intimate and comfortable atmosphere delivered with a personal touch that's usually absent in non top-class hotel chains. Our Guests hope that such family chains will continue to exist and give their personal local rather than a global touch, something different from boring hotels that could be anywhere in the world.
It definitely isn't an hotel for someone who loves all the modern conveniences the world has to offer these days, but if you appreciate old world things and enjoy taking a trip in a time warp ... you will adore this hotel and fall in love with Coimbra.
Av. Emídio Navarro 21, 3000-150 Coimbra, Portugal
Step into
Our Rooms
Custom designed premium services.
See more
Our Offers
subtitle-offers-circinus
An experience you simply cannot miss
See more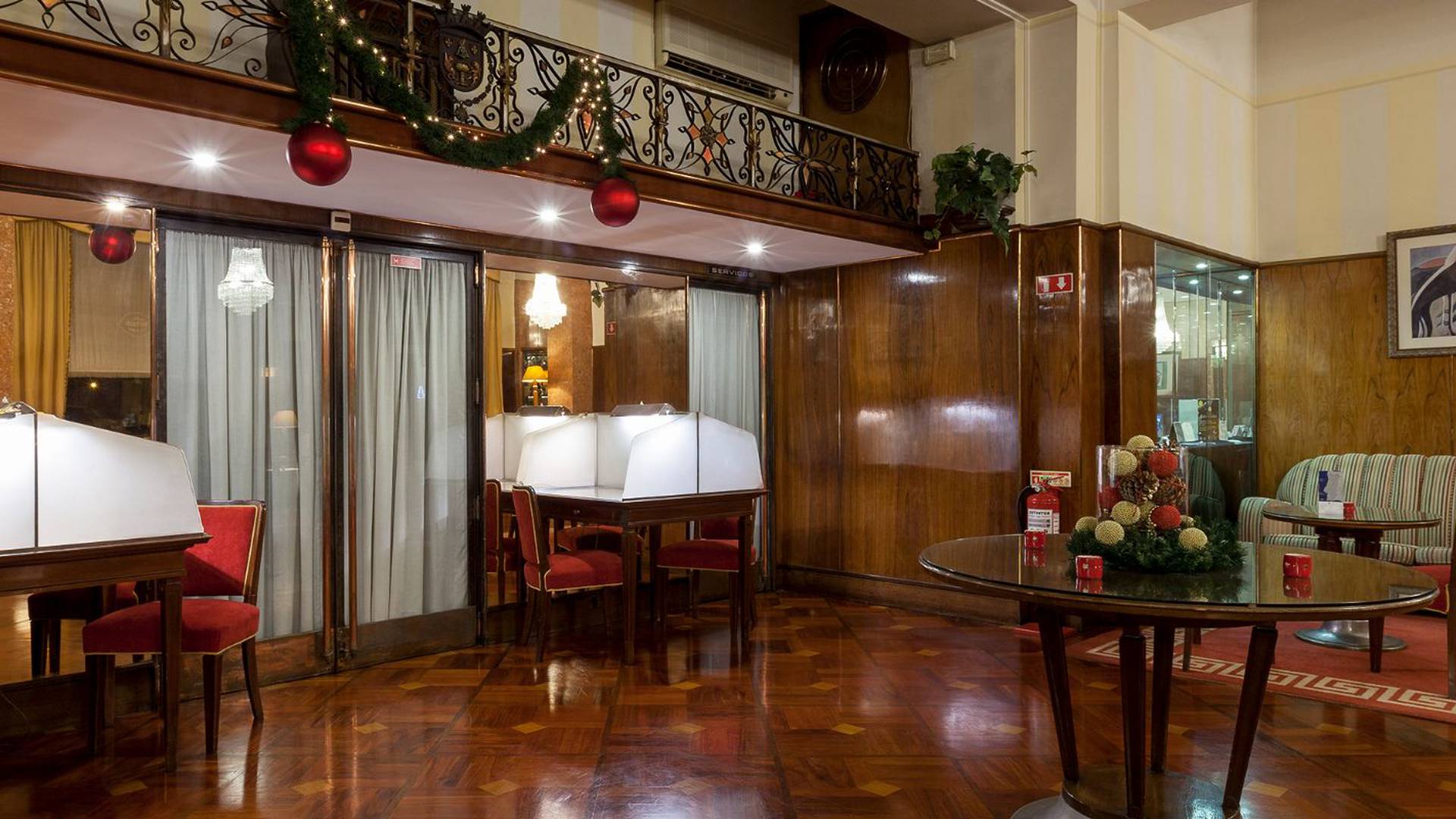 reviews-apus-title
reviews-apus-subtitle
reviews-apus-paragraph
"Personal amable y servicial. Un hermoso edificio y una habitación pintoresca pero cómoda. Espero poder volver pronto."
España - 25/11/2022
"Friendly, helpful staff. A beautiful building and quaint but comfortable room."
USA - 28/09/2022
More opinions