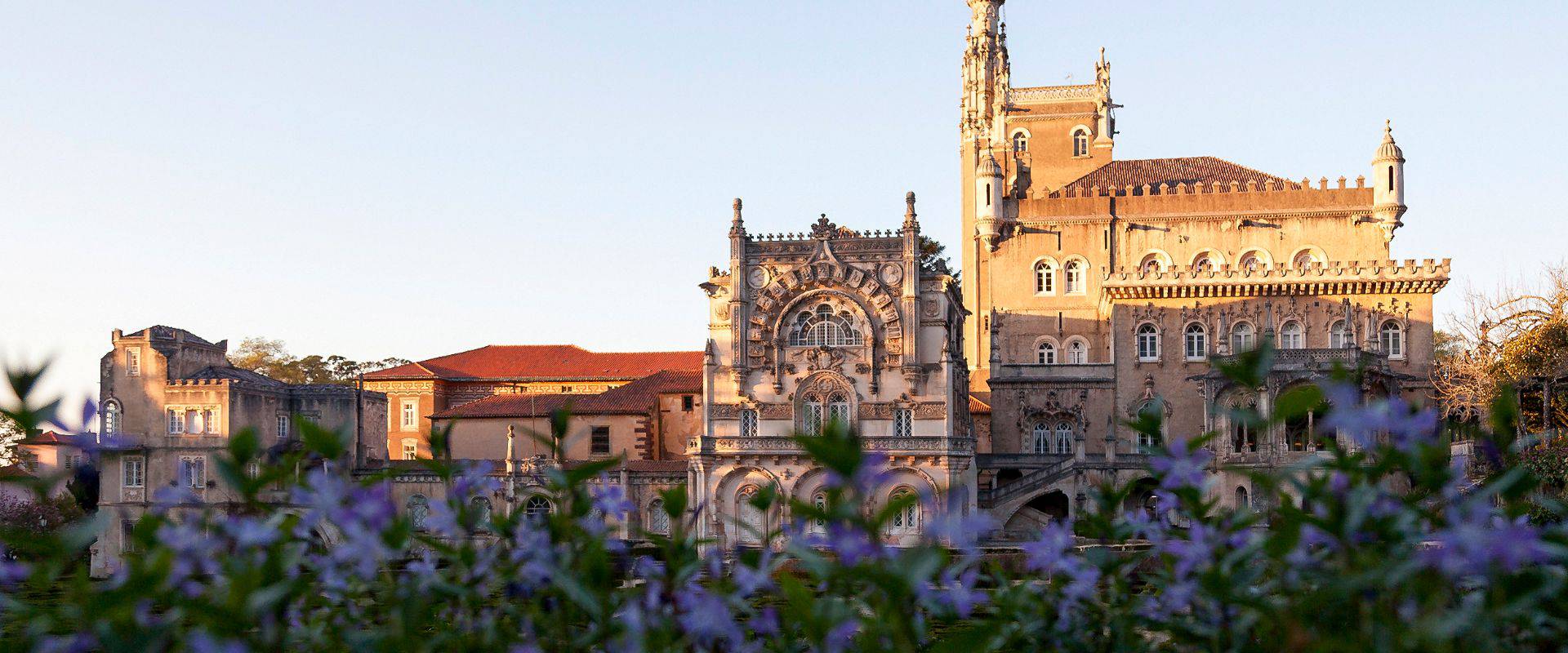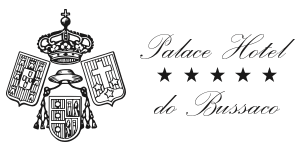 Welcome to Palace Hotel Bussaco
Hotel in Coimbra
Be a Guest at the Palace of the Portuguese Kings, an authentic royal fairy tale castle in an enchanted forest.

The Bussaco Palace has all the features of the dreamer's "romantic palace" - set in the heart of the glorious Bussaco National Park, high on a hill, and resplendent in its decorative Manueline-Gothic architecture, this legendary Palace was built for the last King of Portugal in 1885, converted into a deluxe hotel in 1917, and is nowadays one of the most beautiful and historic hotels in the world.

Here you will enjoy the unique experience of staying in a veritable royal palace surrounded by formal gardens in the center of the magnificent woods, formed by 250 acres of centuries old walled 'Bos Sacrum ´planted by the ecologically minded Order of the Barefoot Carmelites in the 17th century , as a holy hermitage dedicated to withdrawal and uplift.

The Bussaco Forest is renowned by arborists worldwide for its incredible array of exotic trees and species of rare flora collected all over the world by Portuguese Navigators. The Monastery of the Holy Cross, dating from 1630, the diversity of chapels, hermitages and belvederes in the forest, and the walking paths through the Stations-of-The-Cross, as well as all the landscape architecture introduced in the middle of the 19th century by Queen Maria Pia of Savoy, fore last Queen of Portugal, and daughter of Victor Emmanuel II of Italy, with the creation of the Valley of the Ferns and the construction of the Cold Fountain, still exemplify the rarefied atmosphere of serenity and peace of this very special place. The strong aromas of conifers, hedges and flora, combined in the early morning, make the air in Bussaco just incredible and unforgettable. If you can find peace and romantic tranquility there, then you may never find it anywhere...
Mata do Bussaco, 3050-261 Luso, Portugal
Step into
Our Rooms
Custom designed premium services.
See more
Our Offers
subtitle-offers-circinus
An experience you simply cannot miss
See more
From

€110

taxes included.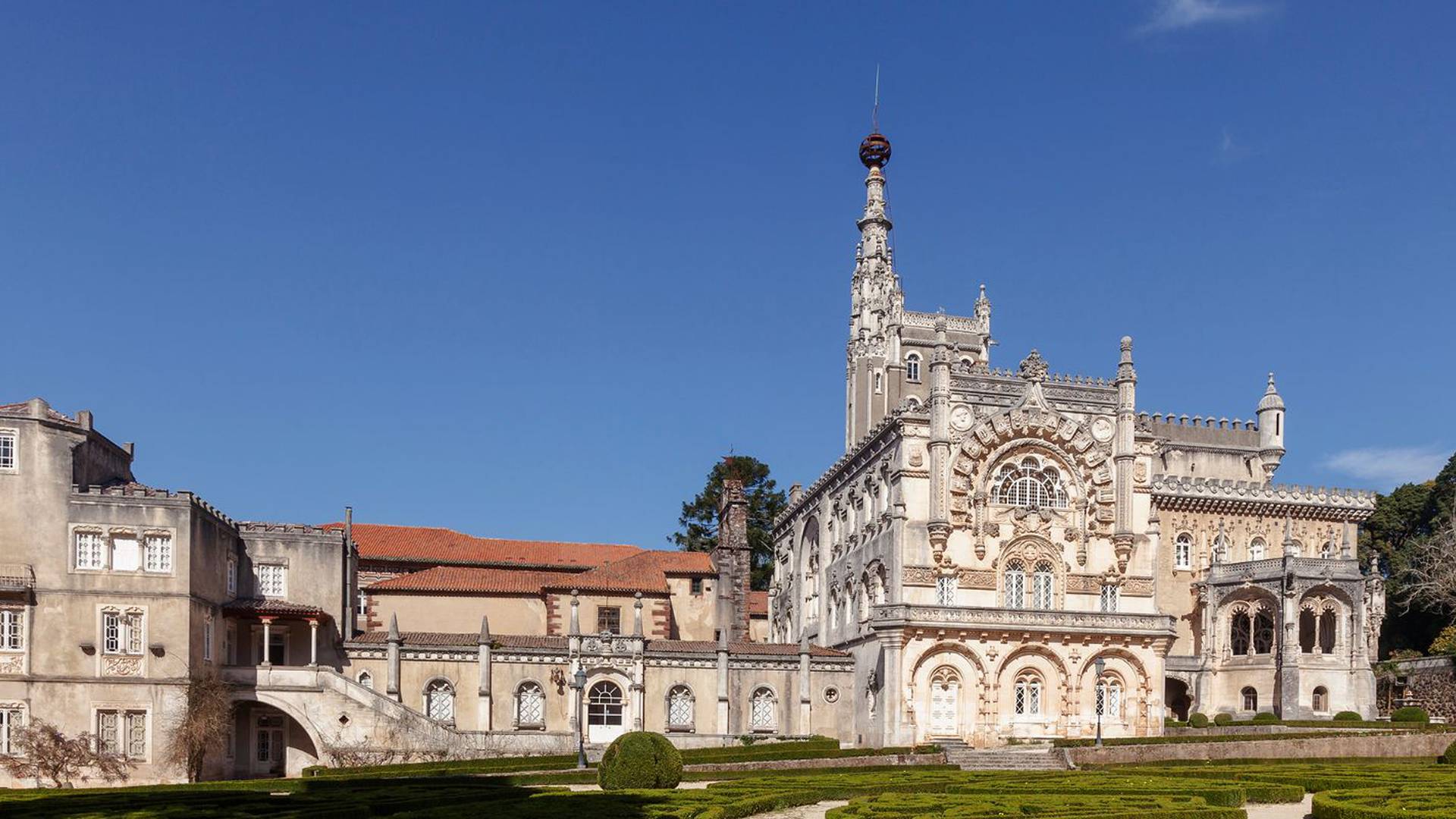 reviews-apus-title
reviews-apus-subtitle
reviews-apus-paragraph
"Habitación cómoda y amplia. Personal amigable. Gran buffet de desayuno. los alrededores son hermosos."
España - 25/11/2022
"An amazing building located in a protected forest. Comfortable room. Friendly staff. Great breakfast buffet."
Portugal - 28/09/2022
More opinions