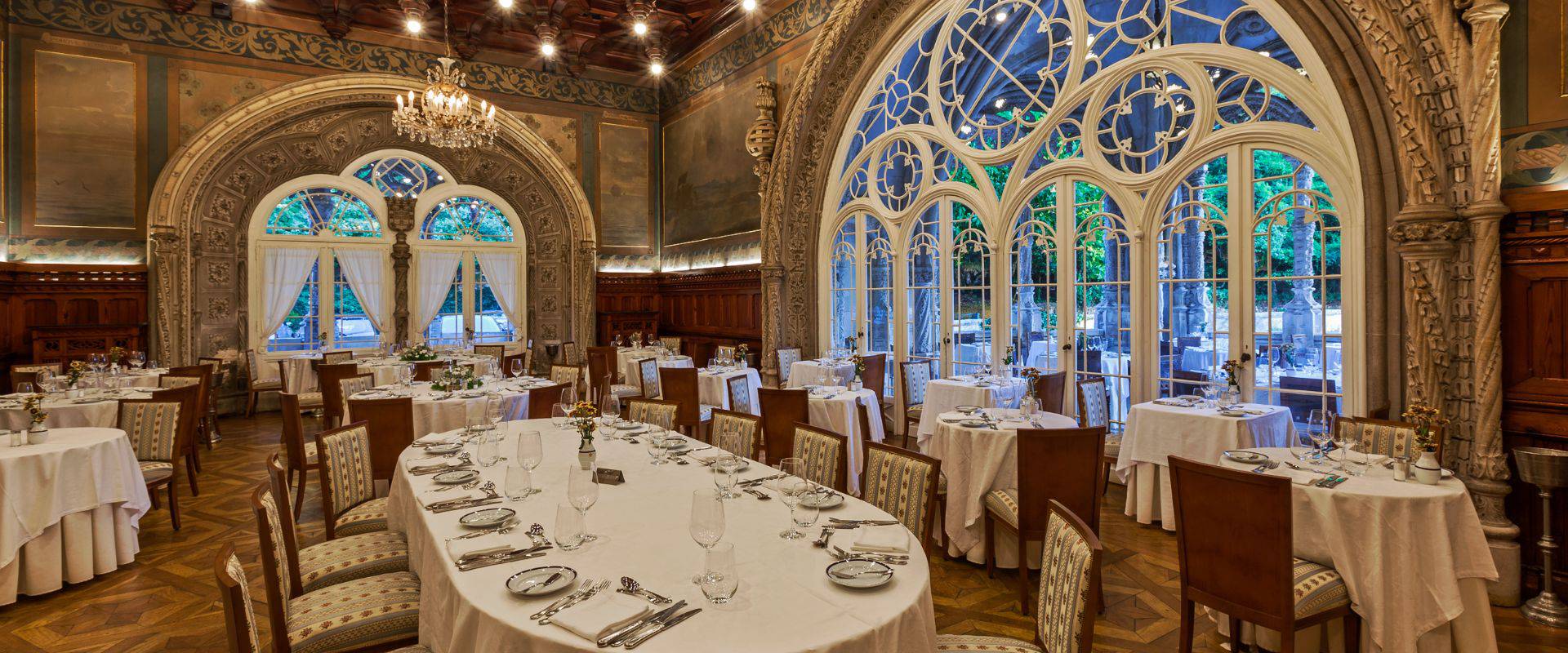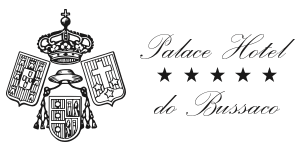 Restaurants
The best flavours of Palace Hotel Bussaco
Our elegant and luxurious hotel is a seamless place to relish freshly prepared Portuguese food. Whether you're a guest at Bussaco Palace hotel, or simply stopping by to dine with us, our friendly restaurant staff will offer you impeccable service.
Mata do Bussaco, 3050-261 Luso, Portugal
Bar Carlos Reis
Adjacent to the main salon, with its monumental fireplace, with the statue of a minstrel standing between two lions on the mantelpiece, its amazing ceiling of cedar wood and its theatrical mural of a medieval scene.
The Angel's room
For private and exclusive events, a delightful golden room with a magnificent painting of angels on the ceiling.
Mesa Real Restaurant
At the beautiful Mesa Real Restaurant, former royal banquet hall that once host historic banquets , decorated with ten huge paintings of Camões´Os Lusiadas', depicting scenes of Vasco da Gama's voyage to India, and under a magnificent Moorish ceiling.